RotoShelf® for Cold rooms
FIFO merchandising system for shallow cold rooms!
Get FIFO in cold rooms without storage behind!
Same clever functions as all RotoShelf products!
Using the RotoShelf merchanding system in cold rooms offers FIFO filling without "wasting" valuable floor space for storage.
This merchandising system replaces standard shelves and uses rotation of the whole shelf section to give access to the back of the shelves for filling products.

RotoShelf is highly suitable for Beverage, juice and various dairy products.

The system is easy to retrofit and gives an outstanding product display as well as easy service access.

Flexible shelf configuration.
Shelves can be adjusted in 17mm steps and since filling is done from the back of the shelves the space between shelves can be set to a minimum.

We offer solutions for ESL pricing as well as paper price labels.

Standard is a plastic label for paper price tags


Two different sizes, three different heights
● RotoShelf CR 700 fits behind standard 66cm wide doors
● RotoShelf CR 900 fits behind standard 76cm wide doors
● Both versions are available in three different height to suit a majority of cold rooms in the market

Setting shelf height using a simple allen key tool
Images of installs in the market
These are some of the many benefits RotoShelf® provides the user

~40% reduction in food waste
Tests show that for certain product categories (dairy) food waste by Out-Of-Date products is reduced by around 40%

Thanks to the use of gravity feed the products
are always fronted and this gives a significant
sales uplift compared to standard flat shelves

>50% reduced refilling times
Thanks to filling from the back of the shelves, the
time spent for refilling is cut by half - or even more!

Improved customer satisfaction
Always a cold product for the customer and a
perfect product overview
Below you can find information on the shelves that we offer for RotoShelf for cold rooms
RotoShelf CR 700 uses the Universal 70 shelf For the RotoShelf CR 900 the is the option to chose either Universal 90 shelf with flexible dividers or the Beverage 60 shelf with fixed dividers

Below the accessories used for the various shelves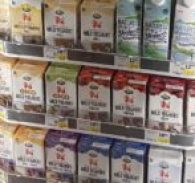 Transparent frontstoppers for universal shelves
Available in 54, 94, and 145 mm height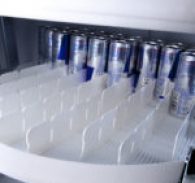 Product dividers for universal shelves


Adjustable product dividers for universal shelves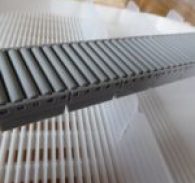 rollers for products with high friction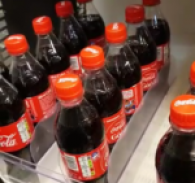 Divider extender for high, unstable products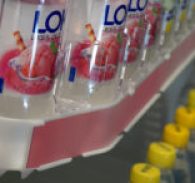 Transparent frontstoppers for Beverage shelves
Butterfly shape to stop bottles when gliding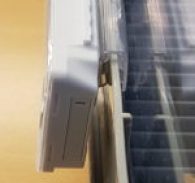 Small plastic adapter that is put over the edge of the shelf
Click on the images below to open the PDF files:
After opening the document, the reading angle can be changed by hold the right mouse button and slide: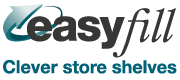 EasyFill AB (publ) Industrigatan 10, 843 31 Bräcke, Sweden // +46 693 66 13 00 // info@easyfill.se
©EasyFill AB (publ) 2023 all rights reserved