TurnLoader™ for ColdFront
FIFO shelving systems for the ColdFront concept
Turn the section around to access the back for filling
The TurnLoader CF 1250/550 is the FIFO merchandising system that is the base for the ColdFront multideck alternative concept.
It is built in 1250mm section width and can be combined to form longer units; 1250, 2500, 3750, 5000mm etc

The shelving unit come as standard with six shelves but depending on products more shelves can be
added.

Popular use is convenience stores and fuel stations.
Read our business case attached below.


These are some of the many benefits TurnLoader provides the user

~40% reduction in food waste
Tests show that for certain product categories (dairy) food waste by Out-Of-Date products is reduced by around 40%

Thanks to the use of gravity feed the products
are always fronted and this gives a significant
sales uplift compared to standard flat shelves

>50% reduced refilling times
Thanks to filling from the back of the shelves, the
time spent for refilling is cut by half - or even more!

Improved customer satisfaction
Always a cold product for the customer and a
perfect product overview
Below you can find information on the shelves that we offer for TurnLoader MD for CF 1250/550
We use our injection moulded plastic shelves with built in gliding characteristics as a base for the TurnLoader shelving. We use adjustable product dividers, transparent frontstopper and the possibility to use our own roller tracks and product pushers. We have the posibility to put ESL data strips to our shelves.
Below the accessories used for the shelves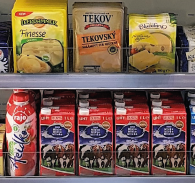 Transparent frontstoppers
54, 113, 143 or 163mm heigh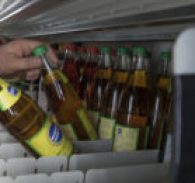 Adjustable product dividers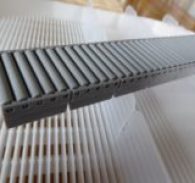 Rollers for products with high friction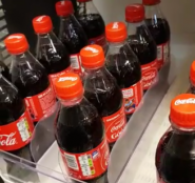 Divider extender for high, unstable products
Click on the images below to open the PDF files:
After opening the document, the reading angle can be changed by hold the right mouse button and slide: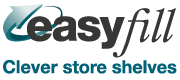 EasyFill AB (publ) Industrigatan 10, 843 31 Bräcke, Sweden // +46 693 66 13 00 // info@easyfill.se
©EasyFill AB (publ) 2023 all rights reserved