FIRST IN - FIRST OUT
MERCHANDISING SYSTEM
For use in cabinet coolers, multidecks, and cold rooms.
RotoShelf® for cabinet coolers, Multidecks and cold rooms
Rotate the section 180° – Fill from the back – Rotate the section back
This merchandising system replaces standard shelves and uses rotation of the whole shelf section to give access to the back of the shelves for filling products.

As a result of using the First in First out principle, the removal sequence of the products is predefined, thereby drastically reducing refilling times.

Thanks to the inclination of the shelves, the products automatically slide towards the front and the system ensures that the front of the shelves is always fully stocked for the consumer.
This brings more order to the shelves and provides a better overview, which also boosts sales.

The biggest advantages of the EasyFill merchandising system are the timesaving in filling the shelves and the display of the coldest product always located right at the front, ensuring that the position and
presentation of the products are much more effective because the products slide forwards and the shelves always look well stocked from the front.

The timesaving allows staff to do other, more valuable thing with their time – instead of stocking products they can assist customers and this might also increas sales and improve customer satisfaction.

See summary below
● Always First in - First out ( >50% shorter filling times)
● Reduced food waste by Out-Of-Date products (~40% on dairy)
● Always a full product front - increased sales (~7-20%)
● Always a cold product for the consumer (higher customer satisfaction)
● Always 100% access to the available shelf area so the shelf can be fully stocked every time

Choose your application below for more information.
Learn more on how our innovative shelving solutions will increase your sales, save time and reduce costs.

Scandinavian innovation at it's finest
These are just some of the benefits and advantages that RotoShelf gives

Always using first in–first out reduces waste caused by expired products and contributes to a more sustainable business model

Up to 70% reduced refilling time

.

Benefit from a full product front thanks to gravity feed shelves

Return Of Investment in less than a year!
First in – First out for cabinet coolers, multideck cases, and cold rooms.
RotoShelf is a unique, patented, solution for easy product management and improved efficiency when refilling products. The solution, applying first in-first out principle, works through a rotating movement.

The entire interior is rotated so that the back side of all shelves are available at the same time for stocking products.

The use of gravity feed shelves makes for automatic product fronting. RotoShelf is suitable for beverages, juices, dairy etc in smaller packages.

For multipacks and larger size products we recommend TurnLoader instead because of the straight product front.
Angled plastic shelves with built in gliding surface and optional roller tracks and our own spring pusher.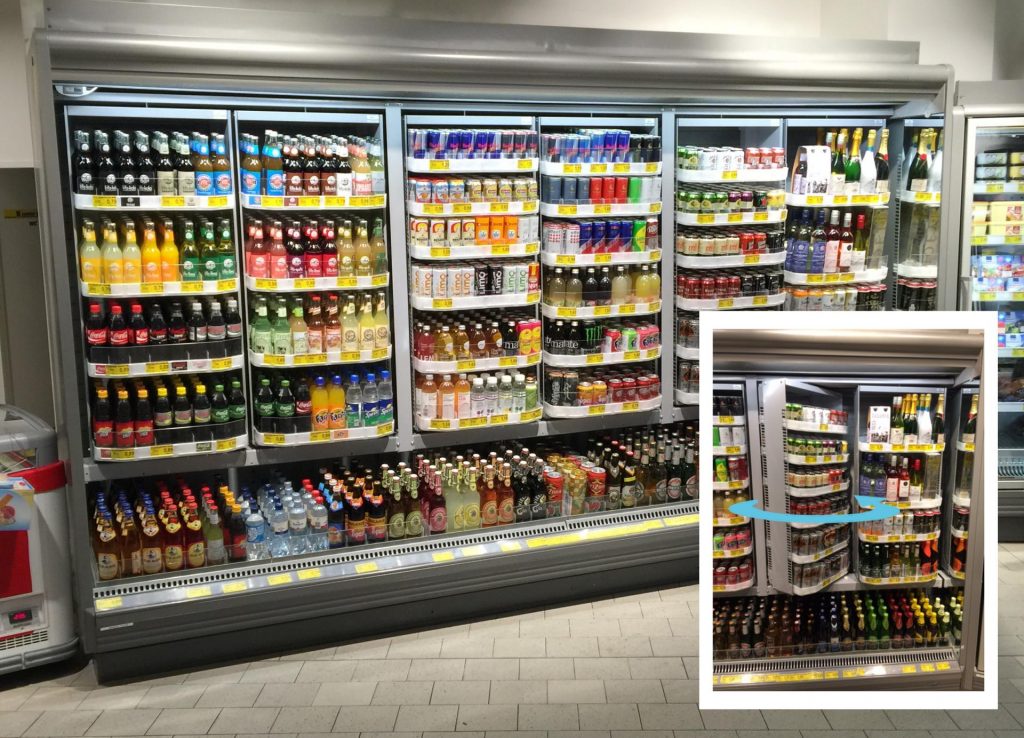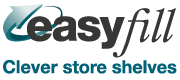 EasyFill AB (publ) Industrigatan 10, 843 31 Bräcke, Sweden // +46 693 66 13 00 // info@easyfill.se
©EasyFill AB (publ) 2023 all rights reserved